For more information about the Queen's Award for Voluntary service follow this link HERE. To Read what Coventry Live had to say click HERE
We are absolutely thrilled that our commitment and hard work have been recognised and we would love you to come along and see us. We are truly a community library and a cultural hub open to all; showcasing local talent, offering a range of events, an inviting meeting place and a warm quiet place for anyone who needs us.
To find out more visit our "About us" page.
Remember you can support us by clicking the Giveasyoulive button at the foot of this page. Thank you!
Opening hours
Monday 10.00am – 5.00pm
Tuesday 10.00am – 5.00pm
Wednesday closed
Thursday 10.00am – 5.00pm
Friday 1.00pm – 5.00pm
Saturday 10.00am – 1.00pm
Dates for your diary
Go to our events page to find out what's been happening and the Kidz Zone page for regular events.
The Film club dates to be announced soon. For more details contact – filmearlsdon@gmail.com
Mondays:
5.30pm-7.00pm Spanish conversation (not a class)
Tuesdays:
10.30am – 11.30am Story time and stay and play
Thursdays:
10.30am – 11.30am. Rhymetime and stay and play
10.30am.Knit and natter
3.30pm-4.30pm. Chess Club Ages 8-11 years only. First session 13th January. Prebooked only. £4 per child
Saturdays:
All children's Saturday activities are free but we are happy to accept donations to keep them running.
10.30am-12.00pm. French conversation in the Reading Room
10.30am – 11.00pm. Story telling with Lucy. First Saturday of the month.
10.30am-12.00pm. Craft activities every second Saturday of the month. Please call in or phone to book a place.
10.30am-12.00pm. Lego Club every fourth Saturday.
11.00am-12.00am Come and read to Sophie, our listening dog, every third Saturday of the month.
11.00am-12.00pm. Councillors' surgeries 1st Saturday of the month.
For details of all these events Click HERE and head over to our events page and join us on a voyage of discovery….
We have many exciting things in the pipeline. If you would like to receive our regular newsletter click HERE or you can read it now – click HERE
There is a wealth of on-line resources provided by Coventry City Council, including the Borrowbox app which gives free access to hundreds of e-books and e-audio books to anyone with library membership. More information can be found HERE
A regular donation, no matter how small, will help us keep the library open. If you are able to support us you can donate here.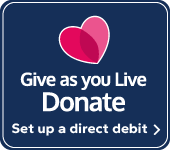 "Reaching out to our diverse population, offering cultural enrichment and addressing isolation"

QAVS citation
Tweets by covlibraries